Understanding our clients
We understand our clients. Your needs and goals. The market trends change. This is not new. But the speed of change is new. The winners in today's consumer markets safeguard their competitive advantage by securing access to state-of-the-art market intelligence. We use our real-time market intelligence from our target segments to add value to your business.
We have people in the field every day and at all times, we have logistics specialists in constant contact with buyers, contractors and suppliers – and we connect on all organizational levels with customers and partners on a daily basis. This network of industry knowledge gives us the opportunity to create value for our clients based on the current state of the market – we call it "real-time market intelligence".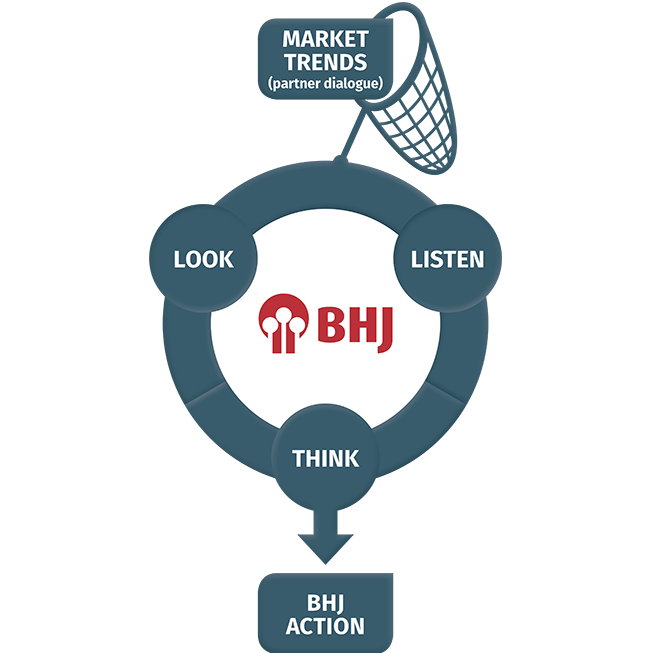 Given the speed of change in today's consumer markets, being agile and flexible help our partners stay competitive. In reality, markets, consumer preferences and technology change faster than operating businesses can change their setup and processes. Organizations change much slower. Therefore, for the brand producers in the industry speed is a competition parameter, and speed is delivered by having the right, agile partners.
At BHJ, we focus on important industry parameters such as:
consumer preferences
international availability of animal protein raw materials
new production and processing technology.


Speed of change